Skip to main content
It looks like you're using Internet Explorer 11 or older. This website works best with modern browsers such as the latest versions of Chrome, Firefox, Safari, and Edge. If you continue with this browser, you may see unexpected results.
Databases
Academic OneFile is the premier source of peer-reviewed full-text scholarly content across the academic disciplines. With millions of articles available in both PDF and HTML full-text, this database is both authoritative and comprehensive.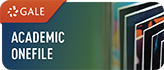 | | |
| --- | --- |
| Use the Browse by Discipline function in this database to limit your searching. Select Psychology then enter your search terms. The results will be more targeted, and you'll spend less time sifting through everything! | You can also try the Topic Finder. This tool takes the titles, subjects, and approximately the first 100 words from a subset of your top results and feeds them into an algorithm. Keywords shown in the graphics are those found most often in the text with your search term. |
Gale Virtual Reference Library is a database of encyclopedias and specialized reference sources for multidisciplinary research. These reference materials once were accessible only in the library, but now you can access them online from the library or remotely 24/7.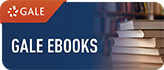 | | |
| --- | --- |
| Try limiting your search to the Social Sciences collection. This will only search the titles that relate in some way to sociology and psychology. | Once you perform a search within a collection, you can narrow your results even further by selecting a document type, content level, etc. |
Simply Psychology Website
Simply Psychology

Psychology articles for students. This site covers famous studies, psychologists, methods, and concepts in the field of psychology. See below for an example from the site.
Zimbardo (1973) had intended that the experiment should run for a fortnight, but on the sixth day it was terminated. Christina Maslach, a recent Stanford Ph.D. brought in to conduct interviews with the guards and prisoners, strongly objected when she saw the prisoners being abused by the guards.